New Electronic Cargo Tracking Note [ECTN] regulations is already under enforcement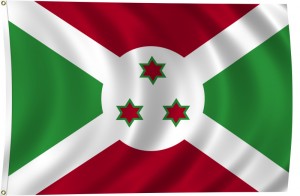 in Burundi. According to Burundi Customs official's ECTN commencement came into being as from May 2014 as per information from Burundi Customs officials:
ECTN is issued at origin and is compulsory;
ECTN is checked before cargo reaches Burundi borders;
If cargo is sent to Burundi without an ECTN the Consignee is liable to cover penalties;
Penalties range between $10,000 and $50,000;
Official document from OBR regarding ECTN will be issued and circulated shortly;
Taxe de Surete / Security Charges has already been implemented for all imports @ 1.15 % of the commercial value.
Africa Shipping Logistics is an APPOINTED AGENT in Europe and World over and fully compliant to issue out ECTN for all your import shipments destined for Burundi. Please call us: +31 10 476 02 41 or email: info@africashippinglogistics.com for assistance with your cargo ECTN and thus ensure that you are compliant!