Nairobi| 12 May 2014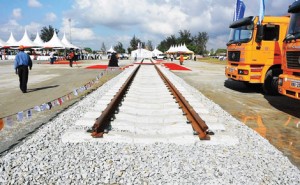 South Sudan is among several East African countries earmarked to benefit from the $3.8 billion railway line network that will mainly be funded by China with a 10% contribution from Kenya.
The regional Standard Gauge Railway Protocol (SGR) is reportedly part of the northern corridor integration project linking four nations of Uganda, Rwanda, Burundi and South Sudan in the Great Lakes region with the Port of Mombasa which is the main gateway to East and Central Africa with the outside world by sea.
The railway project which is expected to change the regional economic landscape by providing efficient and cost effective rail transport for both freight and passengers, will reduce costs of doing businesses in the region and significantly reduce the time spent on travel and transit, by both passengers and cargo respectively.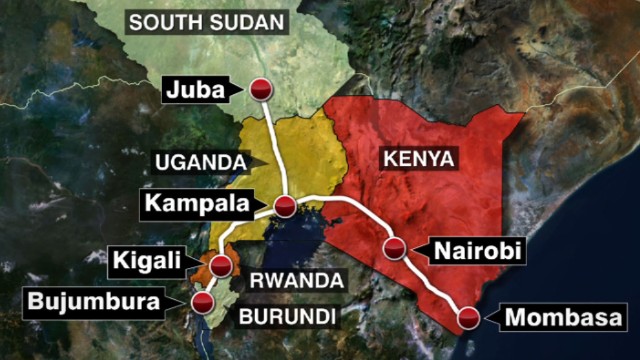 In the case of South Sudan, for instance, the rail link will boost its export to international markets. It will connect the South Sudan main capital Juba through its Nimule border with Uganda, and Kenya through Nadapal, and then Bor, Malakal, Renk and Paloch towns.
The project is expected to kick off in October 1, and will take 42 months to complete. The overall objective of the SGR protocol is to jointly develop and operate a modern, fast, reliable, efficient and high capacity railway transport system in the four countries and Great Lakes region at large.
For all your cargo inquiries to any destination in East and Central Africa, call us today on +31 10 476 0241 or email us: info@africashippinglogistics.com
We look forward to serving you!