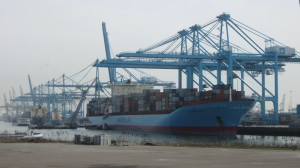 We are engaged in Customs clearance of Import Cargo shipments in various African Ports and also in Rotterdam, The Netherlands. Our expanse knowledge and expertise in logistics in Africa;  Customs clearance of Import cargo shipments in Africa, Europe and world over, positions us to be your most preferred cargo forwarder. We offer very competitive rates for your import cargo shipments.
We also co-ordinate door to door import cargo shipments to various locations both in Africa, Europe and world over. We ensure that as our client you are well kept informed on your cargo movement at each stage of the process.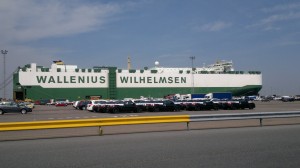 We undertake Customs clearance of various cargo articles, which ranges from individual Packages; New or Used Motor vehicles; Household goods; Personal effects; Computers and Electronics; Food and others non food; Palletized goods; Containerized cargo; Out of gauge; Heavy haulage and Project cargo.
We work closely with reliable shipping lines to ship your goods with a transit time of 16 to 35 days from the time of cargo pick up, loading, discharge and delivery to the final destination.
For Booking of space for your cargo shipments or any queries please get in touch on +31 10 476 0241 or mail us: info@africashippinglogistics.com