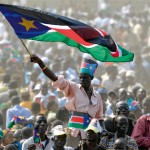 SOUTH Sudan is emerging as a key transit destination for imports and a new upcoming market in the Eastern and Central Africa. We offer cost effective, reliable and secured Door to Door Logistics services to Juba areas and other parts of South Sudan via the Port of Mombasa.
Owing to our Customs Clearance expertise, geographical knowledge and vast logistics experience both in Europe and Africa, we coordinate export cargo shipments from South Sudan bound for European market and world over.
Our Mombasa office also coordinates Customs Clearance of Transit Cargo destined for Juba and other South Sudan's main cities and towns Wau,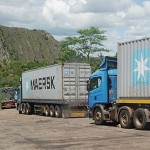 Malakal, Yei and Yambio.
For Booking of space for your cargo please get in touch with us, you can visit our Sailing Schedule to get your appropriate shipment date.