Dar Es Salaam, TZ | 6 July, 2014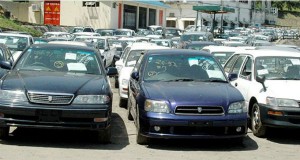 With effect from 1st July, the Tanzanian parliament has passed the age restriction secular to be 8 years instead of 10 years, beyond it dumping fees is applicable.
The Rule is already applicable for vehicles imported to Tanzania as from 1st of July 2014 date of declaration in Tanzania Custom System. B/L date or discharging date is not relevant.
If older than 8 years, vehicles will not be refused but will be subject to additional tax or dues. This rule is valid only for local importation of cars, vans, trucks, buses etc… meant to be driven on public roads in Tanzania.
Cargo in transit, machinery and earth moving equipment like excavators, bulldozers, agricultural equipment, are not subject to this new age restriction.
For all your Cargo Shipments to and from any part in Tanzania and the East Africa region, please call us on +31104760241 or email us on info@africashippinglogistics.com. You can also visit our website: www.africashippinglogistics.com to get more information about our services.