By Godfrey | Uncategorized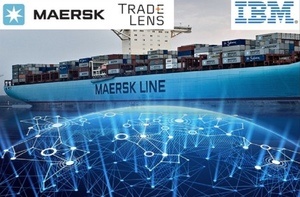 Two major Shipping lines – CMA CGM and Mediterranean Shipping Company (MSC) have joined the Maersk/IBM created TradeLens blockchain platform as so-called foundation carriers.
"The addition of these two major global shipping leaders marks a crucial milestone for the industry, which until now has too often relied on paper-based trade and manual document handling that lead to increased costs and reduced business continuity," Maersk stated in a release yesterday.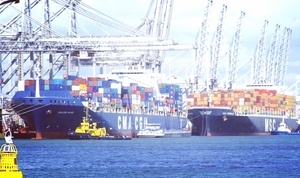 "Digitisation is a cornerstone of the CMA CGM Group's strategy aimed at providing an end-to-end solution tailored to our customers' needs. An industry-wide collaboration like this is truly unprecedented. Only by working together and agreeing to a shared set of standards and goals are we able to enact the digital transformation that is now touching nearly every part of the global shipping industry," said Marc Bourdon, a senior vice president at CMA CGM.
TradeLens partners provided an update yesterday on developments at the blockchain platform over the last 12 months. An important milestone discussed was a 15-customer pilot involving more than 3,000 unique consignments, 100,000 events and 6,000 containers to ensure the TradeLens platform distributes and shares shipment data across various supply chains with speed and accuracy.