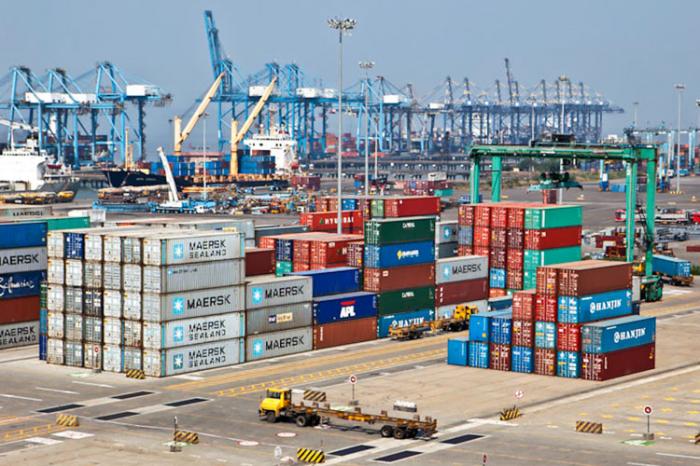 ET – New Delhi | November 25, 2016
The government of India is planning to develop a number of new and small ports for commercial shipping transportation, to bolster its trade according to the Ministry of Shipping circular.
Based on the traffic and cargo scenario of the country's 12 Major Ports, a master plan has been prepared for expansion of port capacity, which includes a number of new ports.
Namely, it is understood that India's Kolkata Port proposed the development of a port at Sagar Island, West Bengal, in an effort to reduce the constraints including long river navigation, available draft navigation due to persistent siltation and high dredging cost. Projected traffic is to be around 3.5 million tons per annum in 2020 increasing to around 27 million tons in 2035.
The cost of the first phase of the Sagar Island port is pegged at $314Millions. Enayam Port is expected to generate income of $246Millions per annum by the year 2020. Its first phase will cost $1.409 Billion, while the total project cost is pegged $5.912 Billion.
Additionally, V. O. Chidambaranar Port proposed the construction of a port in Enayam near Colachel, Tamil Nadu. Detailed Project Report (DPR) for the site is currently under preparation and the first container berth in Phase-I is expected to be operational by December 2020.
Furthermore, Paradip Port Trust suggested the development of Paradip Outer Harbour in Odisha, which would increase the port's capacity from from 140 to 250 million tons per annum by 2020.
Techno-Economic Feasibility Report (TEFR) for the Paradip Outer Harbour upgrade has been prepared and a Detailed Project Report (DPR) is expected to be completed by the end of May 2017
For all your Door to Door cargo logistics out of India subcontinent to any destination in Africa, get in touch with Africa Shipping Logistics on +31104760241 or mail us: info@africashippinglogistics.com